Collection: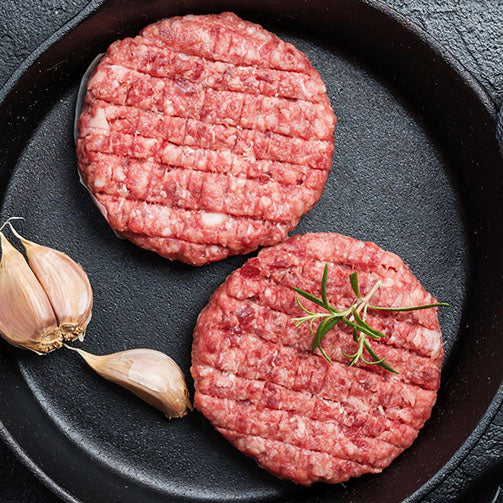 Collection:
Beef Burger Patties 6oz
Beef Burger Patties 6oz
Regular price

Sale price

$127.50
$12.75/lb., 10lb box, approx. 30 burgers in box, 5 x 6oz burgers per vacuum pack
Many of us enjoy a beef burger whenever they get a chance, and many of us have our go-to places for one. However, the results show that quick-service establishments aren't the only places consumers go for a burger. In fact, many also choose casual or even fine-dining establishments to enjoy a burger. Try our Burger Patties from Farm Club. A great way to make your favourite burger at home.
Tasty, delicious, juicy, mouth watering, you'll be craving more on the first bite.