Collection: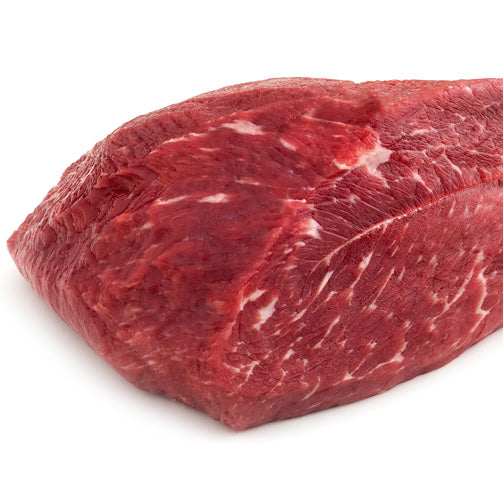 Collection:
Sirloin Tip Roasts (ClubPacks)
Sirloin Tip Roasts (ClubPacks)
Regular price

Sale price

$324.00
$18.00/lb., 18lb box, 3lb roasts 6 total per box
The sirloin tip roast is lean, tender and economical, this roast's small size is perfect for an easy family dinner. Best when cooked to medium rare and sliced thin against the grain. May also be marinated.
Also Known As: Knuckle; Round Tip; Sirloin Tip; Tip. Although its name suggests otherwise, this cut comes from the Round primal, and is found on the front end of the rear leg. Often fabricated into roasts, which are great when braised, but can also be cut into sirloin tip steaks or used for ground beef.