Collection: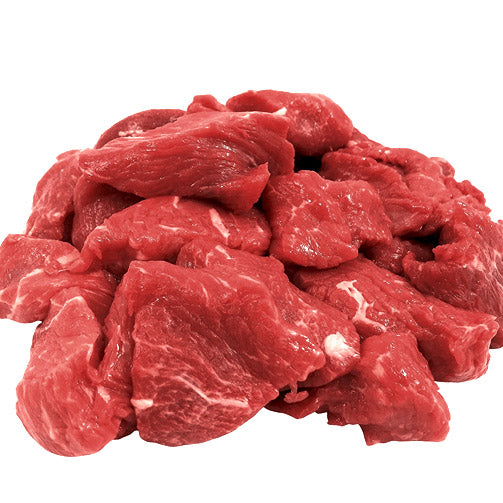 Collection:
Stew Beef (ClubPacks)
Stew Beef (ClubPacks)
Regular price

Sale price

$285.00
$14.25/lb., 20lb box, 10 x 2lb per package
Stew beef, also known as beef stewing meat, diced beef, or beef stew. Well-trimmed beef, cut into 3/4 to 1 1/2-inch pieces that is covered with liquid and simmered slowly in a covered pot. Commonly cut from the sirloin but can come from any tender cut.
Our club packs come in 2lb packages, packaged in a 20lb box. Ideal for when you have a bigger family or simply when you prefer larger packages and save money. Stew beef is ideal for, as the name says, stew recipes.
Also available in smaller 1lb beef stew packs