Collection: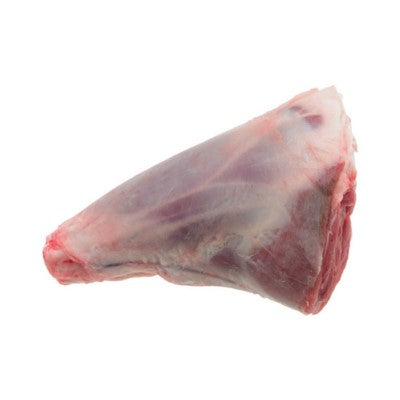 Collection:
Grass Fed Lamb Hind Shanks Bone-In
Grass Fed Lamb Hind Shanks Bone-In
Regular price

Sale price

$299.00
$14.95/lb., 20lb box, individually vacuum packed, halal
Hind Shanks are normally always bone in and best for slow cooking. Our hind shanks will remind of the unique, delicious flavor of lamb. Grass-fed and grass finished lamb is hard to come by. Our Ovation lamb is the best and most natural type of lamb in the world.
Regeneratively raised in New Zeeland, 100% grass fed & grass finished on pasture, no added hormones, pesticide-free, and antibiotic-free., nutrient dense & wild-crafted, raised without genetically engineered feed (100% non-GMO), natural and minimally processed, contains no artificial ingredient.
Learn more about our grass-fed lamb.