Collection: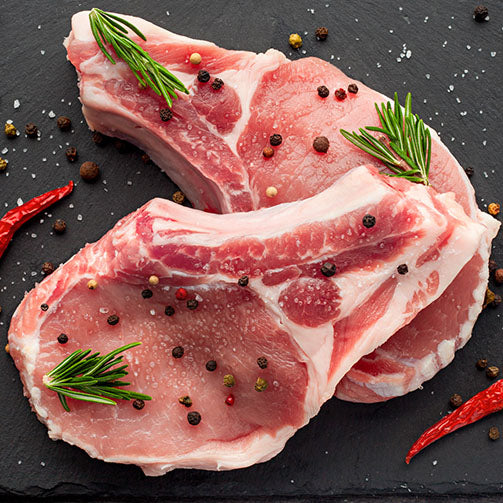 Collection:
Bone-in Pork Chops
Bone-in Pork Chops
Regular price

Sale price

$99.50
$9.95/lb., 10lb box, individually vacuum packed
A pork chop, like other meat chops, is a loin cut taken perpendicular to the spine of the pig and is usually a rib or part of a vertebra. Pork chops are unprocessed and leaner than other cuts. Our pork chops are unprocessed and are a lean type of meat commonly served as an individual portions. They are suitable for grilling, frying, roasting and barbequing. Also available as boneless pork chops.
Our pork is raised drug-free, vegetarian fed and traceable from farm to fork.