Collection: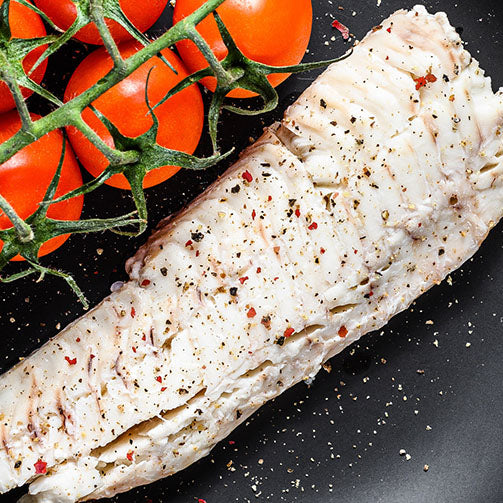 Collection:
Atlantic Haddock - wild caught
Atlantic Haddock - wild caught
Regular price

Sale price

$139.50
$13.95/lb., 10lb box, 4-5oz portions IQF (Individually Quickly Frozen)
Our Haddock is caught off the coast of Nova Scotia and is once-frozen and processed on site. Haddock is a heart-healthy fish that's mild in flavor and is a versatile option for many recipes that call for a white fish.  Haddock is one of the most popular fish used in fish and chips. Haddock has a clean, white flesh and can be cooked in the same ways as Atlantic Cod or Pacific Cod. They have a mildly sweet taste with lean white flesh and medium flakes with a texture which is firm yet tender after cooking. When compared to Atlantic Cod, Haddock has a finer flake and a more tender texture with a slightly sweeter flavor than Atlantic Cod.