Collection: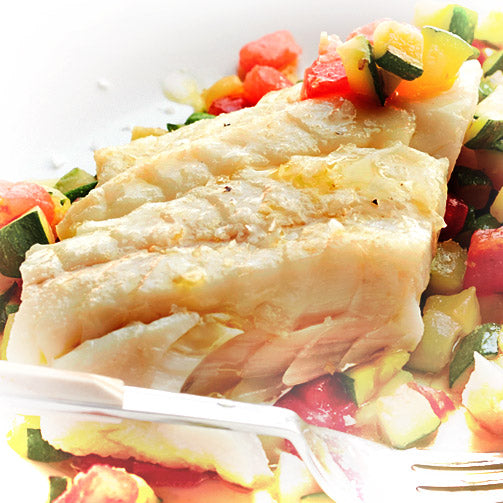 Collection:
Rainbow Trout
Rainbow Trout
Regular price

Sale price

$149.50
$14.95/lb, 10lb box, 6-7ozs individually vacuum packed
Rainbow trout has a mild, delicate flavor. The pale orange-pink flesh is moist, soft and tender when cooked well. Rainbow trout taste similar to salmon. Rainbow trout have a mild, fairly plain, but slightly nutty taste. They are flaky but delicate when cooked and don't taste too 'fishy.'
Trout it like salmon, one of the healthiest fish to eat. It's packed with protein, niacin, vitamin B12, and omega 3.
They are freshwater fish that live mostly in rivers, lakes, or streams. Some can also be found living in the ocean, but they always return upstream, to their place of birth, to spawn.