Collection: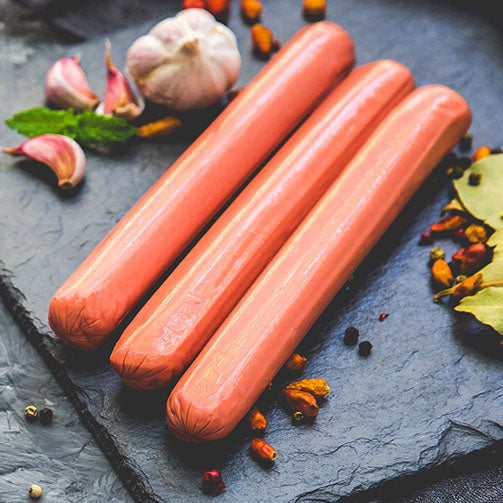 Collection:
All Beef Hog Dogs
All Beef Hog Dogs
Regular price

Sale price

$96.90
$9.69/lb., 10lb box, 2 x 5lb packs, 100% all beef
These hot dogs are 100% beef. The term hot dog can refer to the sausage itself. The sausage used is a wiener (Vienna sausage) or a frankfurter (Frankfurter Würstchen, also just called frank). The names of these sausages also commonly refer to their assembled dish.
Some consider it to be a sandwich. Hot dog preparation and condiments vary worldwide. Typical condiments include mustard, ketchup, mayonnaise, relish, and cheese sauce, and common garnishes include onions, sauerkraut, jalapeños, chili, grated cheese, coleslaw, bacon, and olives.