Collection: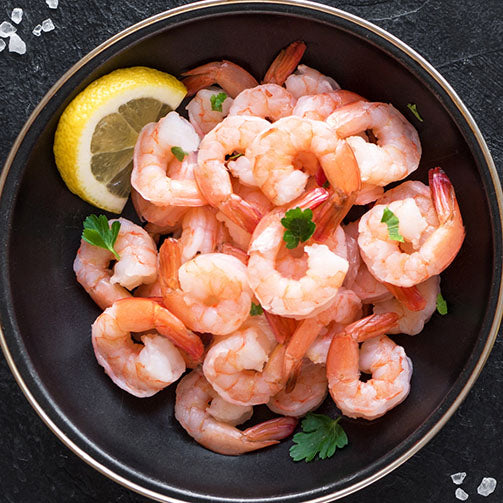 Collection:
Argentina Shrimp - wild caught
Argentina Shrimp - wild caught
Regular price

$189.50

Sale price

$169.50
$16.95 from $18.95/lb., 10lb box, 2lb packages
Our wild caught Argentina Shrimp are one of the true gems of the sea. These beautiful red coloured shrimps are harvested in the crisp cold clear waters off the Patagonian coast of Argentina. They have a sweet flavor and texture reminiscent of lobster and wild caught domestic shrimp. Whether used in a recipe at a fine dining restaurant or cooked at home you will find that the unique qualities of Argentine Wild Caught Red Shrimp will perform and satisfy to the highest expectations.
We also offer sustainable farm raised Pacific shrimp.