Collection: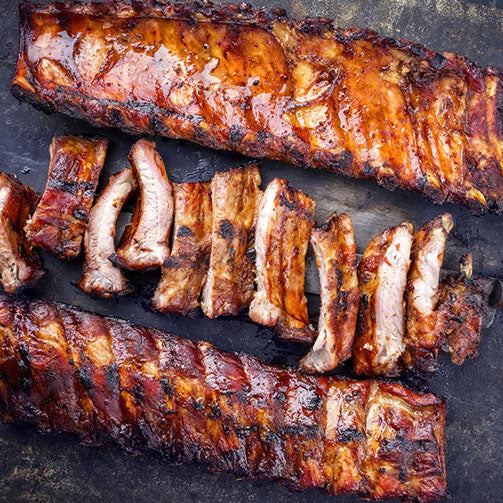 Collection:
Pork Back Ribs
Pork Back Ribs
Regular price

Sale price

$99.50
$9.95/lb., 10lb box, each rack vacuum sealed
A classic pork cut that cannot be missed. Whole festivals (Rib Fest) are dedicated to this cut that involves juries and testing of flavours.
Pork back ribs are a great food to fuel up your muscles since they supply all the amino acids you need to rebuild muscle tissue.  On top of that they supply a significant amount of iron and zinc, two nutrients you need to get from your diet.