Collection: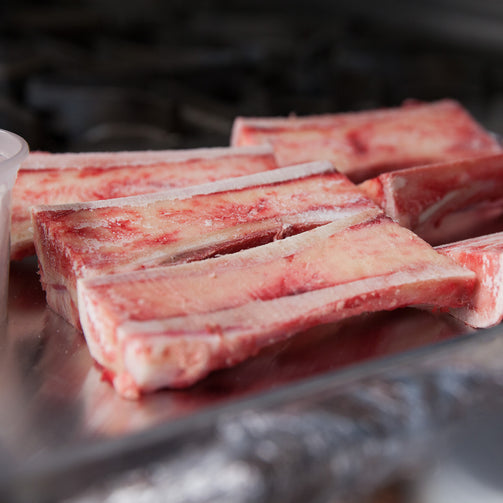 Collection:
Beef Marrow Bones - Boat Cut
Beef Marrow Bones - Boat Cut
Regular price

Sale price

$65.00
$6.50/lb., 10lb box, loose in bag
Beef Marrow Bones, can be used in a variety of recipes. A popular option is to roast the beef bones and serve the marrow as an appetizer spread. This is popular in restaurants, but you don't need to venture out in order for this delicacy to grace your menu for entertaining. Simply serve your roasted bone marrow with sliced bread, sea salt, garlic, and some fresh herbs for a dish that is sure to be enjoyed. The boat cut, which means the bone is cut through the length, makes is easy to scoop out the marrow very easy.