Collection: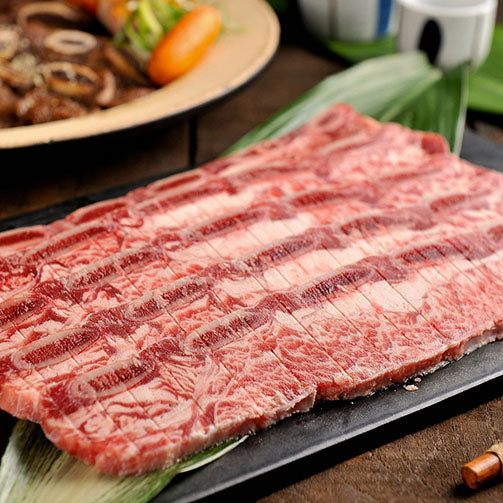 Collection:
Short Ribs Beef Miami Style
Short Ribs Beef Miami Style
Regular price

Sale price

$275.00
$27.50/lb., 10lb box, 2-3lb packs, AAA aged beef

Miami ribs are beef short ribs that have been sliced into thin strips across the bone by the butcher. They're about 1/2-inch thick. Insanely awesome and likable by all picky eaters.
Miami ribs are a cut of meat that our family always enjoys, especially at holiday time. Deeply meaty and succulent, each bite is rich, moist and tender. Eating ribs is not an occasion for formality or standing on ceremony. Extracting every last drop of the sticky, sweet sauce from each bone is everyone's favorite part of the meal.