Collection: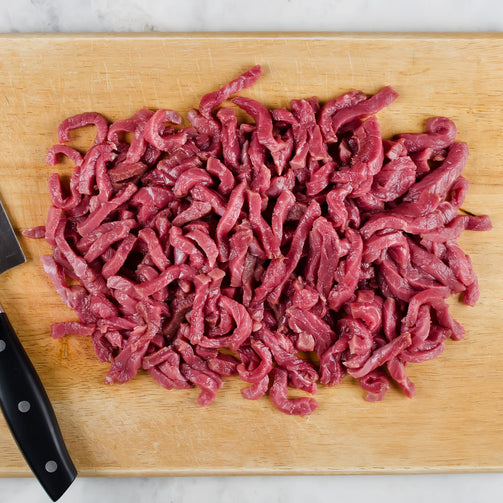 Collection:
Beef Stir Fry Strips
Beef Stir Fry Strips
Regular price

Sale price

$156.89
$15.69/lb., 10lb box, 10 x 1lb. packs
Beef strips are taken from a cut of beef that is tender when cooked quickly, like on the grill. They're also known and labeled as Fajita Strips. That's simply because they are used for fajitas and stir fries. On top of that they're useful and delicious for a lot more recipes, like beef stroganoff.
Beef strips cook up nice and quick, it makes them ideal for a quick recipe.
Learn more about our free-range beef.