Collection: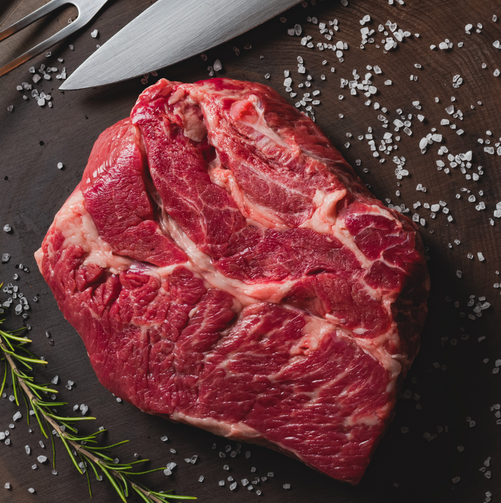 Collection:
Blade Roasts
Blade Roasts
Regular price

Sale price

$175.45
$15.95/lb., 11lb box, 4 x 2.75lb roasts
Blade roast, sometimes called top blade, is a steak cut from a muscle in the beef chuck primal cut, specifically the top blade muscle. There's a lot of beefy flavour in a blade roast and it's relatively inexpensive. If it's cooked properly, it can be a delicious and tender piece of meat.
The only way to break down the tough connective tissue in the middle of a blade steak is to cook it slowly with moist heat—in other words, by braising it. Braise it for about an hour and you'll end up with a tender, juicy, and flavorful steak.
Learn more about our free-range beef.