Collection: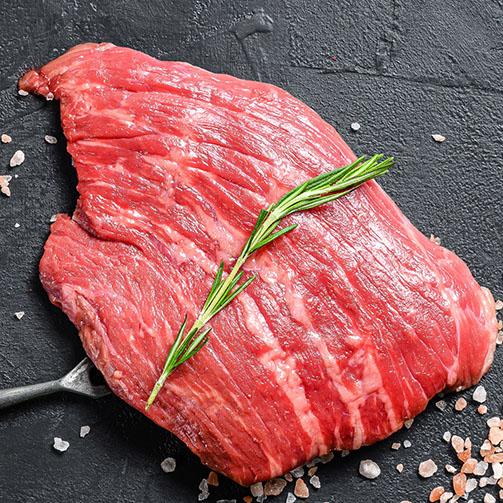 Collection:
Flat Iron Steaks 8oz AAA
Flat Iron Steaks 8oz AAA
Regular price

Sale price

$278.12
$25.28/lb., 11lb box, 20 x 8oz steaks, individually vacuum packed, AAA aged beef
Flat iron steak, butlers' steak (UK), feather blade steak (UK) or oyster blade steak (Australia and New Zealand) is a cut of steak cut with the grain from the chuck, or shoulder of the animal. This produces a flavorful cut that is a bit tough because it contains a gristly fascia membrane unless removed.
The nice amount of marbling creates a steak that is extremely tender and full of flavor. It is best when cooked on the grill and can be incorporated in a variety of recipes. The steak's deep, rich flavor makes it perfect not only on its own but also as meat for many dishes, such as steak tacos and hearty sandwiches. To enjoy the steak as is, try marinating and grilling, using a spice rub, or finishing off with a flavorful topping.