Collection: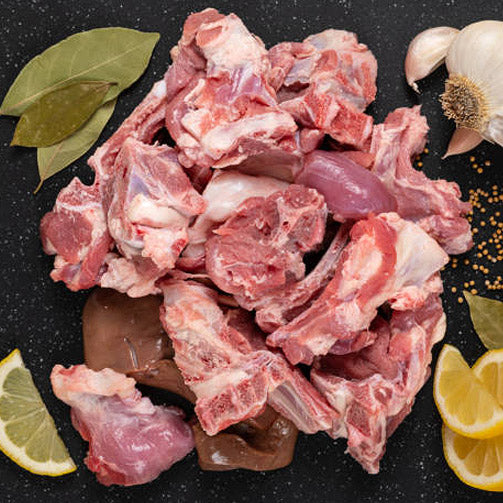 Collection:
Goat Diced Bone-in
Goat Diced Bone-in
Regular price

Sale price

$134.90
$13.49/lb., 10lb box, loose in box 
Diced Goat or Goat Stew is a thick but tender meat cut ideal for stewing. The upper part of the leg is the cut with the most meat. Cooking it at a low temperature tenderizes the meat even more. Moist heat methods are typically used on tougher cuts of meat but work well on the leg.
Goat meat is very healthy. It's considered a red meat, but it has less fat and cholesterol than beef, pork or chicken. A 3-ounce serving of goat has only 122 calories, but it packs in 23 grams of protein.
In addition to all the environmental and health benefits of goat, the meat is delicious. It has a sweet, slightly gamy flavor that many people absolutely love. It's also versatile. You can eat goat in curries, Mexican dishes, Jamaican stews or just between a couple pieces of bread as a sandwich.