Collection: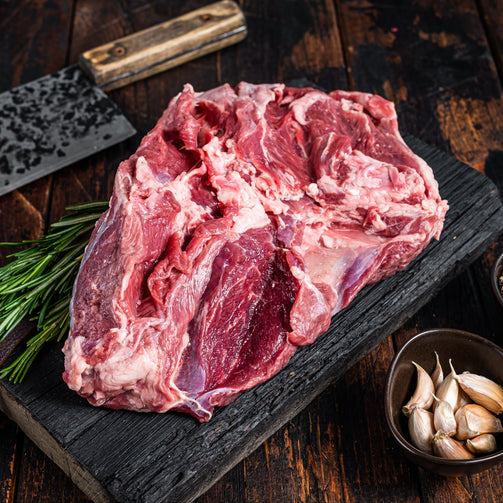 Collection:
Grass Fed Boneless Lamb Chump Legs
Grass Fed Boneless Lamb Chump Legs
Regular price

Sale price

$249.12
$19.95/lb., 17.5lb box, individually vacuum packed, halal
Our boneless lamb legs will remind of the unique, delicious flavor of lamb. Grass-fed and grass finished lamb is hard to come by. Our Ovation lamb is the best and most natural type of lamb in the world. Best for roasting as a whole joint.
Regeneratively raised in New Zeeland, 100% grass fed & grass finished on pasture, no added hormones, pesticide-free, and antibiotic-free., nutrient dense & wild-crafted, raised without genetically engineered feed (100% non-GMO), natural and minimally processed, contains no artificial ingredient.
Learn more about our grass-fed lamb.