Collection: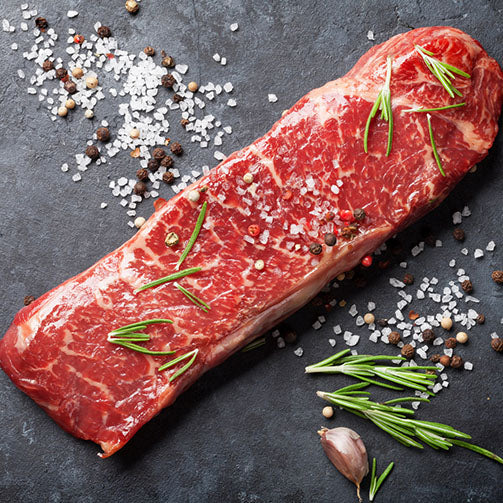 Collection:
Grass Fed Striploin Steaks 10oz
Grass Fed Striploin Steaks 10oz
Regular price

Sale price

$237.50
$23.75/lb., 10lb box, 8-10oz steaks
Our grass-fed striploin steaks are cut from a muscle that provides you everything you could ever want from a great steak, the perfect combination of beef flavour and juicy fat. It's kind of a cross between the beefy taste of ribeye and the buttery texture of a tenderloin steak. And it'll please anyone you put it in front of. If they aren't pleased, reconsider your friendship.
Our grass-fed beef is guaranteed 100% grass-fed beef that is free-range and free of antibiotics, genetically modified organisms and hormones. Our farmers pride themselves on farming without shortcuts and without stress to the animals and this translates to better tasting beef with marbling and tenderness that is close to perfection.