Collection: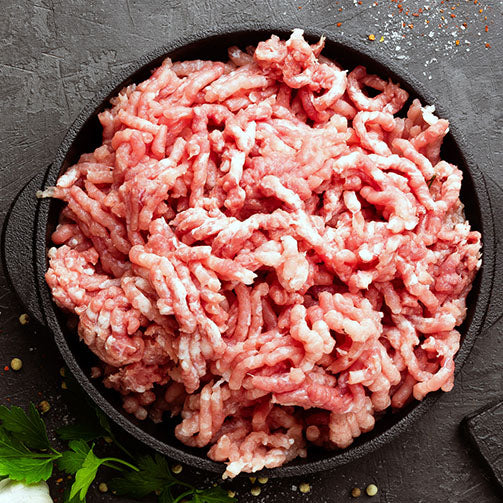 Collection:
Ground Pork
Ground Pork
Regular price

Sale price

$59.50
$5.95/lb., 10lb box, 10 x 1lb packs
Ground pork is pork in its pure form. It can be used in a wide variety of different recipes with or without some changes made by the one preparing it. Ground pork is a versatile ingredient used to make homemade sausage and a wide range of other recipes. When added to other ground meats like beef and veal, ground pork adds complex flavors to old standbys like meatballs and meatloaf.
Farm Club pork is raised drug-free, vegetarian fed and traceable from farm to fork.