Collection: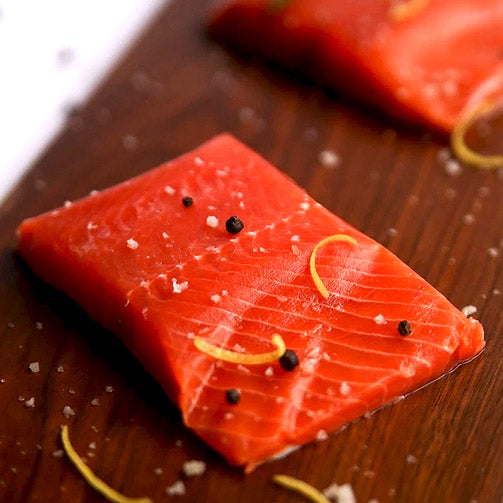 Collection:
Sockeye Salmon Fillets - wild caught
Sockeye Salmon Fillets - wild caught
Regular price

Sale price

$255.00
$25.50/lb., 10lb box, wild caught Pacific, approx. 30 x 6oz fillets individually vacuum packed
Sockeye salmon is a Pacific variety recognizable by its deep red color, fatty texture, and strong smell (though it should never be too fishy). Our wild caught Sockeye fillets are best enjoyed grilled, smoked, roasted or even pan fried. Our sockeye salmon fillet is instantly recognizable by its brilliant blood-orange colour.
Wild caught salmon has almost countless health benefits. It is well established that eating seafood regularly helps protect against cardiovascular disease. The oils in fish are unique; they have omega 3s–fatty acids not found in any other foods. The omega 3s in fish improve heart function and make other conditions that contribute to heart disease less dangerous. 
A great alternative for Sockeye salmon would be our Atlantic salmon or salmon burgers.