Collection: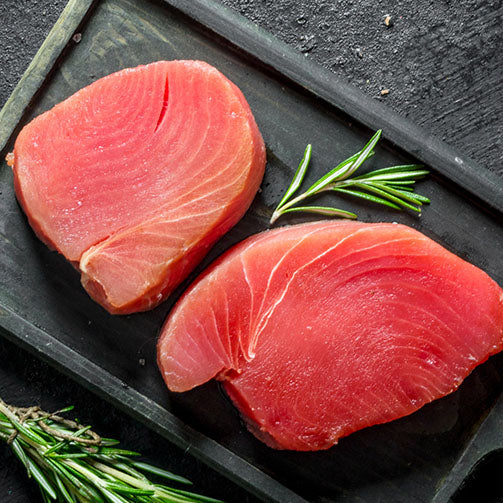 Collection:
Tuna Steaks - wild caught
Tuna Steaks - wild caught
Regular price

Sale price

$199.50
$19.95/lb., 10lb box, 6oz steaks.
Tuna steak's firm texture and mild to moderate flavor are just a couple of the reasons why it's so popular for everything from gourmet restaurant meals and sushi to canning.
Meaty tuna steaks and fillets cook quickly on the grill or stovetop, and the subtle flavor can be enhanced by a variety of sauces and seasonings.