Collection: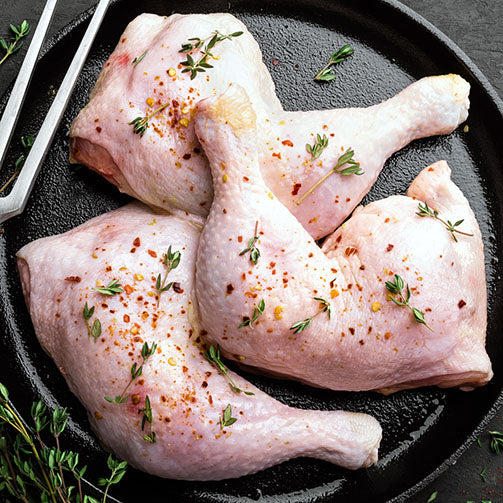 Collection:
Chicken Legs
Chicken Legs
Regular price

Sale price

$44.50
$4.45/lb., 10lb box, individually vacuum packed
The whole leg - drumstick with the thigh attached - is often called a chicken quarter. It is a meal-sized portion of chicken that is filling, delicious and versatile. 
100% free run chicken, raised without antibiotics, always air chilled.