Collection: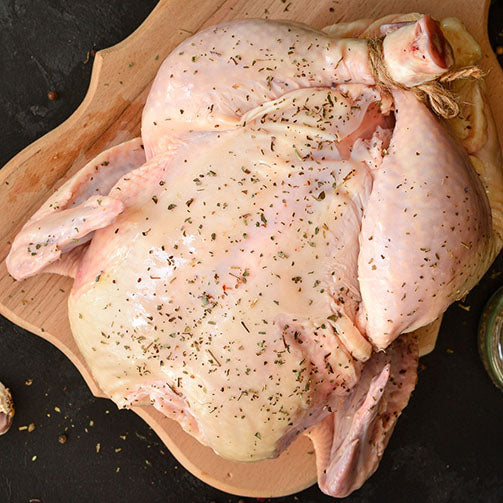 Collection:
Whole Chickens
Whole Chickens
Regular price

Sale price

$58.90
$5.89/lb., 10lb box, approx. 3.5lb per chicken
Tender and delicious, a whole chicken can become many meals throughout your week. Try starting it as a roast and then using the meat leftovers in a sandwich and the bones for a soup stock.
Our Farm Club chickens are 100% air chilled, always free run and never raised with antibiotics.