Collection: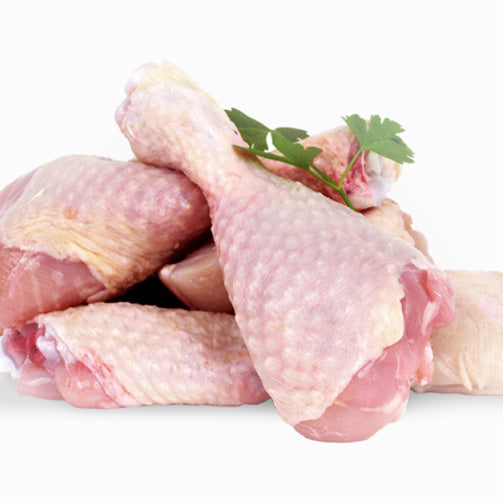 Collection:
Drumsticks (Club Packs)
Drumsticks (Club Packs)
Regular price

Sale price

$98.80
$4.99/lb., 20lb box, 6 drum per package
Chicken drumsticks are great for taking on flavour and they are a favourite of those who prefer the heartiness of darker meat. If you're looking for a nice browned skin on your final drumstick, roughly forty minutes uncovered in a 400°F oven should do the trick, if you've used some oil with your seasonings. Also available in regular packs. 
Our chicken is free run, raised without antibiotics and 100% air chilled.