Collection: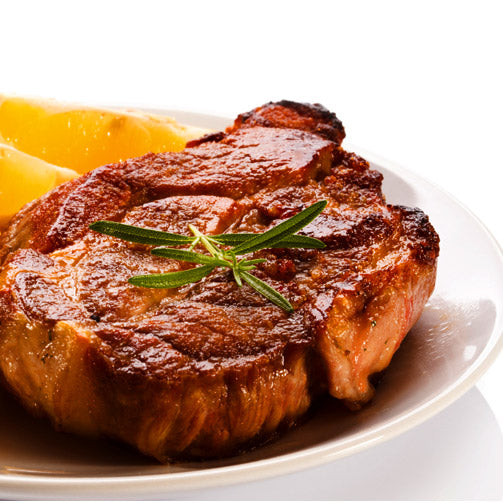 Collection:
Pork Chops Bone In (Club Packs)
Pork Chops Bone In (Club Packs)
Regular price

Sale price

$165.00
$8.25/lb., 20lb. box, 6oz chops IQF loose in a box 
A pork chop, like other meat chops, is a loin cut taken perpendicular to the spine of the pig and is usually a rib or part of a vertebra. Pork chops are unprocessed and leaner than other cuts. Pork chops are commonly served as an individual portion, and can be accompanied with applesauce, vegetables, and other sides. Pork is one of the most commonly consumed meats in the world.
Regular premium pork chops in smaller packaging are also available. 

100% drug-free pork, vegetarian fed and traceable from farm to fork.