Collection: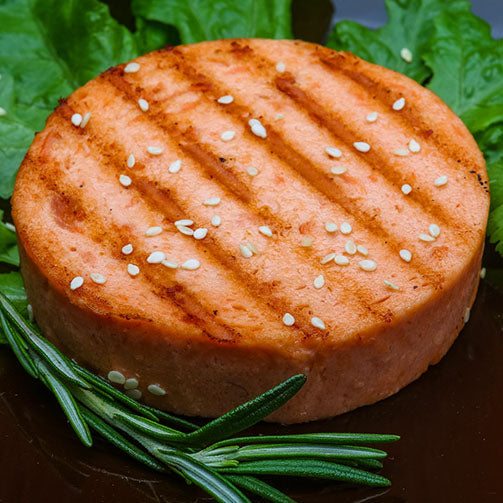 Collection:
Salmon Sockeye Burgers
Salmon Sockeye Burgers
Regular price

$250.00

Sale price

$220.00
$22/lb. from $25.00/lb., 10lb box 5-6oz burgers
Enjoy these hearty Best Salmon Burgers for a flavorful, easy, and healthy dinner the whole family will love! Packed with brain-boosting omega-3 fatty acids, regularly consuming wild salmon may boost heart health and help combat inflammation. Salmon is also loaded of vitamin B12, selenium, and vitamin D.
A great alternative for beef burgers or chicken burgers when you feel like a burger fish night.
Ingredients: Farm Raised Atlantic Salmon, Red Pepper, Red Onion, Chives, Dill, Garlic, Hot Sauce, Breadcrumb and Spice Blend.